Posts — hair stylist
Posted by Main Admin on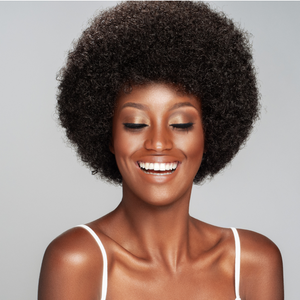 The decision to keep natural hair comes as a passing thought till it fully sinks in. From then onwards, the passion to either transition or do the big chop intensifies. If you're not careful, fear starts to grip you with loads of questions. What if my hair doesn't grow? What if I can't take care of my hair? What if it doesn't suit my face? All these are normal. Here are a few pointers to make that transition easier.  The big question - Big chop or transition? Whichever option you decide to go with, own it. There's no better option....
Tags:

4C hair, Accra, African naturals, air dry, coily, coily hair, curl pattern, Deep Condition, detangle, detangling, detangling brush, dry hair, eya naturals, Eya Salon, Eya Salon and Spa, eyanista, good hair practices, grow edges, growth oil, Hair & Skin Care Blog, hair care, hair damage, hair dye, hair edges, Hair Growth, hair growth oil, hair inspiration, hair length, hair practices, hair products, hair stylist, hair thickness, hair transitioning, hair treatment
Posted by Main Admin on
Natural hair is versatile, no doubt. For sometime now, silk press has been gaining popularity within the natural hair community. In case you're wondering what silk press is, in simple terms, it is straightening natural hair with curly edges. This explanation might not do justice to the term, but hopefully you'll get to appreciate what it is from the text below. Before you think of getting silk press done, here are some basic things you ought to do or should be aware of. Make sure your hair is healthy We cannot emphasize this enough. Before you go in for silk...