Posts — texturize
Posted by Main Admin on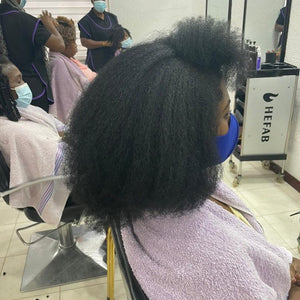 Who else had a rude awakening after transitioning or having the big chop? The difference between caring for permed hair and natural hair is vast. There's no middle ground. The initial reaction of 'OMG what have I gotten myself into?' is surreal. For some of us, our main concern is the inability to comb the hair. Imagine the 'stress-free' life of combing permed hair willy-nilly only to wake up one day to natural hair which breaks all your combs. Let's forget about the combs we lost to our hair for a minute and think of the hurdles we need to...
Tags:

bad hair practices, big chop, blow dry, blowdry, breakage, chemicals, damaged hair, Deep Condition, detangle, detangling, dry hair, eya naturals, eyanista, Flat Twists, good hair practices, Hair, Hair & Skin Care Blog, hair breakage, hair care, hair edges, Hair Growth, hair inspiration, hair length, hair loss, hair shrinkage, hair thickness, hair transitioning, hair treatment, high porosity, long hair, loss of edges, low porosity, moisturize, natural hair, natural hair care, natural hair journey, natural hair products, natural hair salon, textlax, texturize, texturizer
Posted by Main Admin on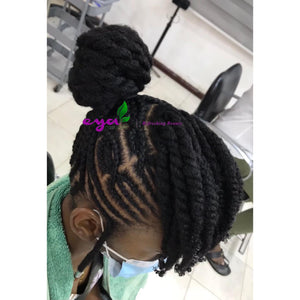 Being a naturalista is all fun and games until it isn't. Perhaps, if we were privy to some nuggets of wisdom about natural hair, things might have been a bit easier.
Here are few nuggets to keep in mind while we go through our natural hair journey.
Tags:

African naturals, bad hair practices, big chop, breakage, breaking, chemicals, chunky twists, coconut oil, Deep Condition, detangle, detangling, dry hair, edges, eya naturals, eyanista, ghana, good hair practices, Hair, Hair & Skin Care Blog, hair care, hair dye, Hair Growth, hair inspiration, hair length, hair loss, hair products, hair retention, hair shrinkage, hair thickness, hair treatment, hairstyles, harmattan, healthy hair, heat, heat protectant, heat styling, Heatless, kids hair, long hair, maintaining locs, moisturize, natural hair, natural hair care, natural hair journey, natural hair products, naturalista, newbie, protective style, retain length, Salon, shedding, shrinkage, shrinks, Stretch hair, styling, sulfate-free, texturize, texturizing, traction alopecia, transition, Transitioning, Type A, Type B, Uncategorized, use products, veteran, wig cap