Posts — chlorine
Posted by Main Admin on
Once in a while, we get bored with how our hair looks and desire a different look. For some of us, changing the hair colour alone is enough. You can do this by either bleaching or dyeing your hair or doing both. How do you know the difference?  What is hair bleaching? Hair bleaching entails using chemical to strip the hair of the melanin or its natural colour. Bleaching usually gives a brownish or blondish look depending on how long the chemical is left in the hair. The longer it's left in the hair, the lighter it becomes. Bleaching is...
Tags:

air dry, bad hair practices, bleach, bleached hair, bleaching, bleaching hair, blowdrying, Braids, breakage, breaking, chemicals, chlorine, color, coloured, damaged hair, Deep Condition, deep conditioning, DIY, dry hair, dye, dyed hair, dyes, edges, eya naturals, Eya Salon, eyanista, Flat Twists, ghana, good hair practices, grow edges, Hair, Hair & Skin Care Blog, hair bleaching, hair breakage, hair care, hair dye, hair dyeing, hair inspiration, hair length, hair milk, hair mist, hair oils, hair practices, hair products, hair transitioning, hair treatment, hairdry, hairstyles, harsh chemicals, healthy hair, healthy hair growth, heat, heat styling, heavy oils, hot oil, kids hairstyles, Kinky Hair, Kinky Twists, light oils, long hair
Posted by Main Admin on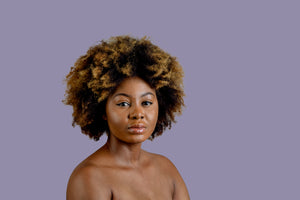 One of the main complains of a lot of naturalistas is that their hair is dry. For folks with low porosity hair, this is normal. However, certain practices exarcebate the dryness. This week, we highlight some hair practices which leave our hair dry and what we can do to retain moisture.  Don't ignore your hair The twists, wig cap cornrows, braids, etc are great protective styles but what exactly are you protecting if you ignore your hair whilst in these styles? Instead of forgetting about your hair, make an effort to moisturize daily. Just spray unto hair your Aloe Vera...
Tags:

almond oil, avocado oil, bad hair practices, blow dry, blowdry, breaking, castor oil, chemicals, chlorine, coconut oil, color, coloured, curlers, damaged hair, Deep Condition, dry hair, dyed hair, dyes, eya naturals, flat iron, Hair, Hair & Skin Care Blog, hair breakage, hair care, hair dye, hair inspiration, hair length, hair loss, hair oils, hair products, hair retention, hair thickness, hair treatment, hairstyles, healthy hair, heat protectant, heat styling, heavy oils, high porosity, kids hairstyles, long hair, low heat, low porosity, moisturize, natural hair, natural hair care, natural hair journey, natural hair oils, natural hair products, natural oils, oils, porosity, porous, protective style, protective styles, protective styling, salty water, silk press, swimming