Posted by Main Admin on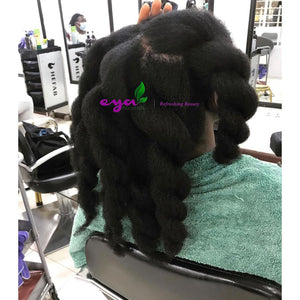 Having healthy hair doesn't happen by chance. It certainly doesn't happen when we ignore it. As it is with everything, there are certain basic guiding principles to follow. Throw out the notion that natural hair doesn't and cannot grow. Follow these guidelines instead. Allow your hair to breathe Naturalistas have one excuse or the other why they can't wear their own hair - 'my hair is too thin', 'my hair is too thick', 'I don't have time for my hair', etc. One of the best things you can do for your hair is to wear it out. Allow 'air to...
Tags:

4C hair, Accra, Aloe Vera, bonnet, braiding, Braids, breakage, breaking, bumps, castor oil, damaged hair, Deep Condition, deep conditioning, detangling, dry scalp set, Eya Salon and Spa, good hair practices, grow edges, growth oil, growth set, Hair & Skin Care Blog, hair edges, Hair Growth, hair growth oil, hair inspiration
Posted by Main Admin on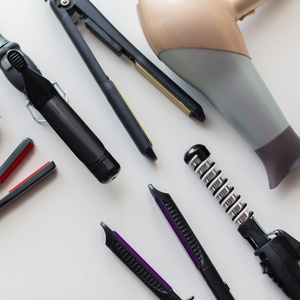 Apart from genes and great products, the tools you use on your hair plays a key role in its general health. As a naturalista and an eyanista for that matter, there are some hair care tools you should definitely have in your toolbox. Not only do they make taking care of the hair easier but fun as well.  Wide tooth comb This is a giving. You really need to have a wide tooth comb in your tool box. Why? It makes the detangling process smoother and simpler. Plus, you lose little to no hair at all compared to using other...
Tags:

African naturals, African threading, air dry, almond oil, Aloe Vera, bad hair practices, big chop, bleach, bobby pins, bonnet, braiding, chunky twists, detangling brush, leave in, light oils, moisturize, natural hair, natural hair care, natural hair oils, natural hair products, natural oils, protein, shower cap, silk bonnet, wide tooth comb